This project was part of MSc Integrated Product Design (at TU Delft), along with two team members from other design masters. My main tasks were primarily focussed on the embodiment: CAD Modelling, prototyping, FEA simulations in SWX and Keyshot rendering.
The main problem is the MVA procedure (necessary after miscarriages or abortions) in rural Africa often happens without local anesthesia of the woman's cervix. This means women are in a lot of pain, which makes it difficult to perform MVA due to unrelaxed women. Because this procedure, especially the need for a specific long needle, is too expensive; women are seeking illegal and unsafe care. The widely available disposable syringe is not long enough to reach the cervix.
Closely working together with the gynecology department in Kenya. Due to Covid field testing was not possible, so prototypes were sent for the doctors to test. Zoom calls were set up for feedback and interviews.
Rapid prototyping using a 3D-printer was a critical part of this project. As the SED needed to securely fit over 15 different syringes, it was essential to validate the design from early on in the process.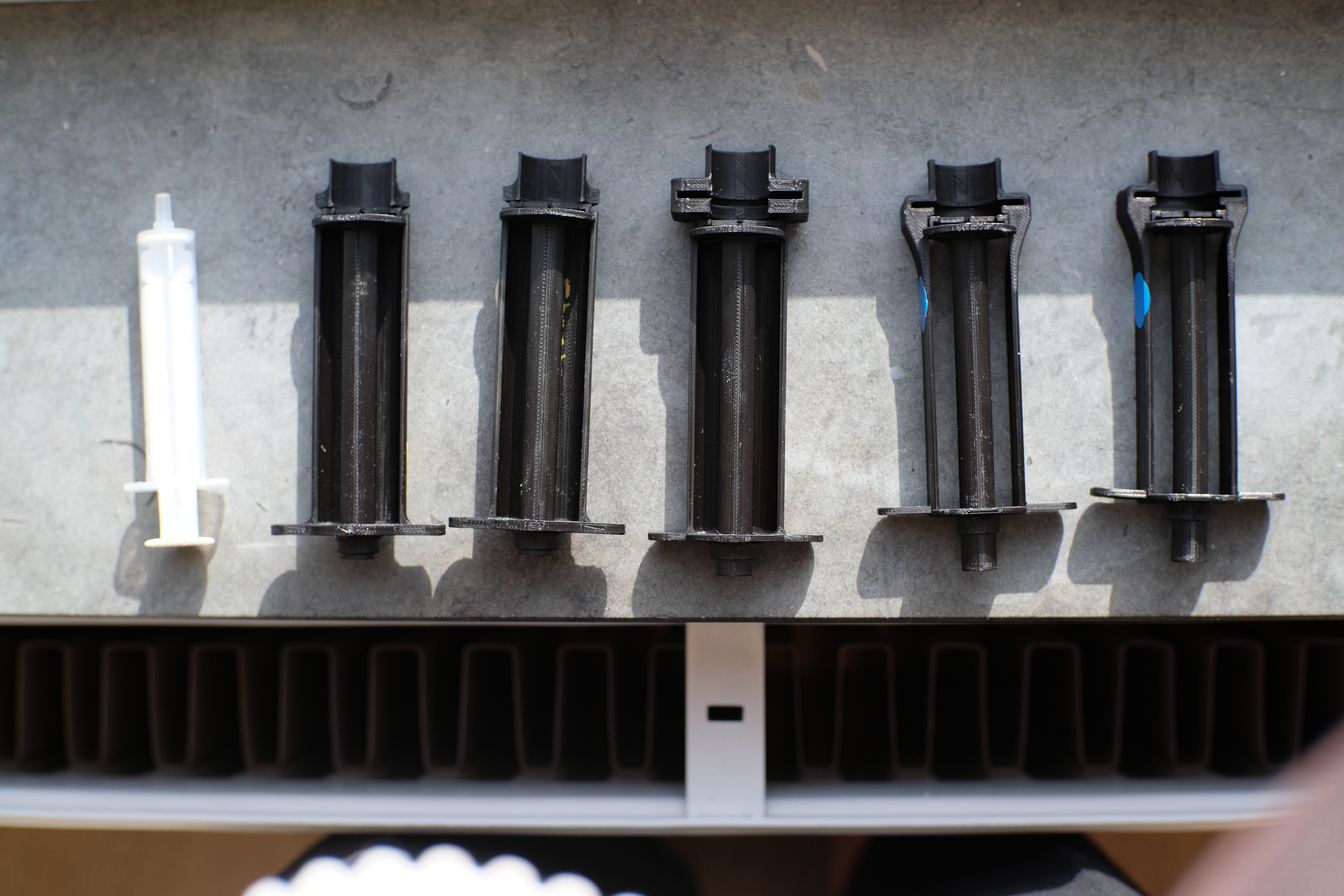 Features:
Fits all locally available 10ml syringes in Kenya (16 variations)
Improved visibility while administering local anaesthesia
Improved ease of use, inserting the syringe into extension
Designed for high-level disinfection cleaning
Focus points:
VISIBILITY: point of injection
ADAPTABILITY: varying syringe sizes
EASE OF USE: Functionality: placing, inserting and injecting
CLEANABILITY: with brush, autoclave and chemical bath